The following list (in alphabetic order according to country), shows the different Organizations/Institutions that have collaborated in the design and creation of MEDACES, as well as those that are contributing with their stranding data.
The data used in MEDACES form is partly based on information given by some well-established stranding networks in Mediterranean and non-Mediterranean countries. The revision of the form was also carried out by experts on cetacean strandings.
Albania
Department of Biology-Chemistry, Faculty of Natural science, University of Shkodra (Denik Ulqini)
Algeria
University of Oran Es Senia (Data provided by Regional Activity Centre for Specially Protected Areas (RAC/SPA))
Chargee d'Estudes et de Synthèses au Cabinet du Ministre. Ministre de l'Agriculture, du Développement rural et de le Pèche
Bulgaria
Institute of Fish Resources (Varna)
Cyprus
Fisheries and Marine Research Officer. Ministry of Agriculture, Natural Resources and Environment. Department of Fisheries and Marine Research. Nicosia
Croatia
Blue World Institute of Marine Research and Conservation
Faculty of Veterinary Medicine, University of Zagreb
State Institute for Nature Protection (SINP)
France
Groupe d'Etude des Cétacés de Méditerranée (Marseille)
Centre de Recherche sur les Mammifères Marins de la Rochelle (CRMM)
Greece
ARION-Cetacean Rescue & Rehabilitation Research Centre (Petroupolis)
Environmental Research Bureau (Milos)
Fisheries Research Institute, National Agriculural Research Fundation (Kavala)
Hellenic Centre for Marine Research
Italy
Museo di Storia Naturale di Milano and Dipartimento di Biologia Animale Università degli Studi di Pavia. Italy.
Centro Studi Cetacei
Museo di Storia Naturale di Milano

Italian Stranding on-line Database (BDS)
 Israel
Israel Marine Mammals Research and Assistance Center (IMMRAC)
Lebanon
Centre de Recherches Marines/CNRS. Batroun
Libya
Marine Conservation, Nature Conservation Department, Environment General Authority

Faculty of Natural Resources and Environmental Science. FNRES, Omar Mukhtar University. El-Beyda
Monaco
Groupe d'Etude des Cétacés de Méditerranée (Marseille)
ACCOBAMS (Monaco)
Morocco
Association de Gestion Intégrée des Ressources, Al Hoceima
Naturalist group Guelaya: data sent by Niki Entrup (Whale and Dolphin Conservation Society)
Romania
MARE NOSTRUM. Organizatia Ecologista Neguvernamentala
National Institute for Marine Research and Development "Grigore Antipa" (Constanta)
Slovenia
Morigenos-Marine Mammal Research and Conservation Society (Ljubljana)
Spain
División para la Protección del Mar. D.G. Sostenibilidad de la Costa y del Mar Ministerio de Agricultura, Alimentación y Medio Ambiente, Spain. Data from AMBAR ELKARTEA País Vasco, CEMMA Galicia, CEPESMA Asturias, Departament de Medi Ambient de la Generalitat de Catalunya, Conselleria de Territori i Habitatge de la Generalitat Valenciana, Universitat de València (Comunitat Valenciana), Conselleria d'Agricultura i Pesca del Govern de les Illes Balears, Fundació Marineland (Illes Balears), Centro de Recuperación de Fauna Silvestre "El Valle" (Murcia), Consejería de Medio Ambiente de Murcia, Aula del Mar de Málaga (Andalucía), Consejería de Medio Ambiente de la Junta de Andalucía, Consejería de Cantabria, Ecologistas en Acción Almería-PROMAR, CRAM – Fundació per a la Conservació i Recuperació d'Animals Marins (Cataluña), GRAMPUS (Colectivo para el Estudio y Conservación del Medio Marino, Huelva), Consejería de Medio Ambiente de la Ciudad Autónoma de Ceuta, Septem Nostra (Ciudad Autónoma de Ceuta), Consejería de Medio Ambiente (Melilla), Equinac (Almería).
Syria
Biodiversity and Protected Areas Directorate, General Commission for Environmental Affairs, Ministry of Local Administration and Environment (Damascus)
General Establishment of Fisheries in Syria
Tunisia
Faculté des Sciences de Sfax
Institut National des Sciences et Technologie de la Mer -INST. Regional Activity Centre of Special Protected Areas. UNEP-MAP
Turkey
Turkish Marine Research Foundation (Istanbul)
Ukraine
Brema Laboratory (Simferopol)
Acknowledgements
Many have contributed for this site.
Special thanks to organizations and individuals who are contributing their data to the MEDACES project. 
And to:
Oscar Sanisidro for designing the MEDACES logo
Elena Raga for re-designing MEDACES logo
Dr. J.R. Geraci for providing the electronic version of "Marine Mammals Ashore: A Field Guide for Strandings"
Dr. Jauniaux and co-authors for providing the electronic version of "Echouage de mammifères marins: guide d'intervention et procédures d'autopsie"
Colleagues of different European institutions for providing cetacean pictures
Javi Blasco


 Ambar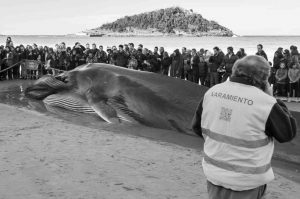 Marian Paiu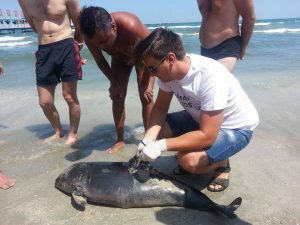 Frank Dhermain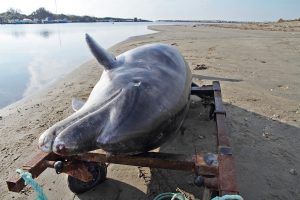 Christian Collet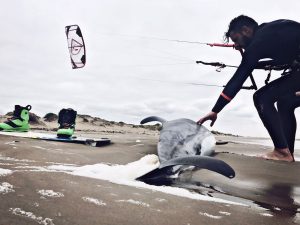 Marine Zoology Unit.  University of Valencia