New findings on the behavior of killer whales and their interaction with ships in the Strait of Gibraltar.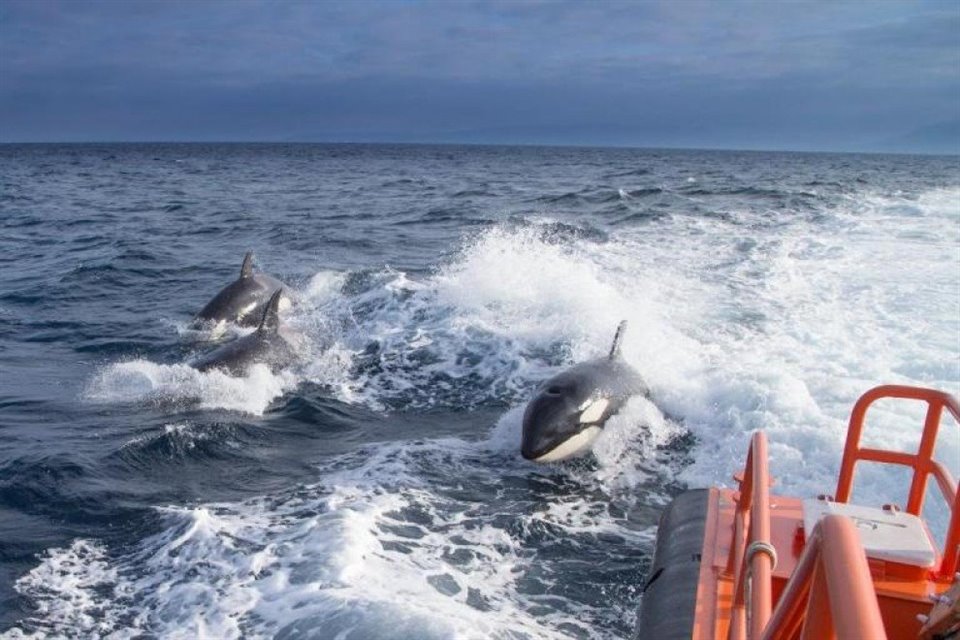 In the lat months, a large number of interactions have been recorded between the subpopulation of killer whales (Orcinus orca) that inhabits the waters of the Iberian Peninsula, declared "Critically Endangered" by the IUCN in 2019, and the boats that navigate through the Strait of Gibraltar.
These interactions, initiated by killer whales, and which on many occasions cause serious damage to boats, have forced the authorities to take action and implement measures with the aim of preserving the safety of boaters and the well-being of marine biodiversity in the area.
Reference: Esteban R., López A., Garcia A., Ferreira M., MartinhoF., Méndez-Fernandeza P., Andréu E., García-Gómez J., Olaya-Ponzone L., Espada-Ruiz R., Gil-Vera F., Martín C., Garcia-Bellido E., Sequeira M., Martínez-Cedeira J. (2022). Killer whales of the Strait of Gibraltar, an endangered subpopulation showing a disruptive behavior. Marine Mammal Science. https://doi.org/10.1111/mms.12947